CONSULTING PROCESS
We begin with an assessment, mapping current and future states.  We follow this with a charter and plan, which are critical documents drafted jointly by TSD and you, outlining: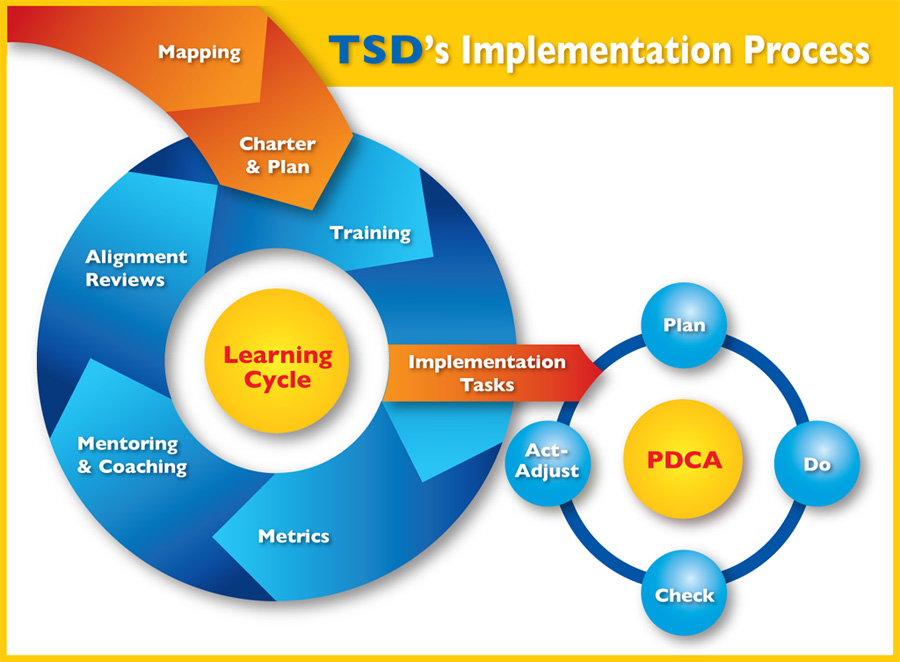 Your vision and goals
Project's boundaries
Deliverables
Deadlines and criteria for acceptable performance
Your limitations on risk placed upon TSD and the degree of risk the organization will accept in implementing change
Roles and responsibilities of TSD and your organization
Next, we progress to varying "learning cycles," of training, implementation tasks, metrics monitoring, mentoring and coaching, and alignment reviews.  Their order and emphasis is governed by both our initial assessment and your expectations as defined in the charter and detailed in the plan.